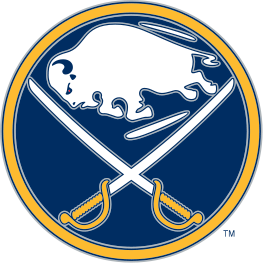 Hockey is finally back which means everyone can start heading down to First Niagara Center to catch the Buffalo Sabres in action. We here at Queen City Sports would like to treat one lucky reader to a night out at a Sabres game. That is why we are giving away tickets to a Buffalo Sabres game. There is no purchase neccesary to enter the giveaway, you just have to follow a few simple rules.
But first, the prize: Two 100 level tickets to a Sabres game and a $25 "SabreBucks" gift card.
Rules:
1. Like our facebook page https://www.facebook.com/QueenCitySports
2. Get 5 people to like the facebook page (Every five people gets you an entry, limit 4 per person)
3. Have them contact us to let us know you referred them
That's it! That's all you have to do. Once we hear from at least 5 people about their referrer, the referrer will automatically be entered into our live drawing which will take place via video on our Facebook page on Friday January 18th, time TBD.
Good luck everyone, and let's go Buffalo!