In my first installment of 12 Questions for the 12th Man, Evan Silva takes time out of his busy schedule to answer questions about the Buffalo Bills, the AFC East, and the NFL in general.  Evan Silva writes for ProFootballTalk.com and Rotoworld.com.  You can follow Evan on Twitter @evansilva.
1. Looking across the NFL landscape, where does the Buffalo Bills off-season rank?
Evan Silva: I'm not sure where they rank, but I like teams that are aggressive in free agency and the draft with the caveat that they are adding good football players. And I think the Bills picked up good players. Mario Williams and Mark Anderson will revive the pass rush. Stephon Gilmore and Cordy Glenn are Week 1 starters, and I could see T.J. Graham being one, too. I think Vince Young was an underrated pickup and will be able to move the offense if Ryan Fitzpatrick gets hurt. The Bills have had an exciting, productive off-season.
2. The second WR position is my biggest concern going into the season.  That being said, who do you think wins the job between Donald Jones, Marcus Easley, T.J. Graham, and Derek Hagan?
Silva: I think Hagan is parked behind Stevie Johnson at Z receiver. He'll go in if Johnson goes down.
At X receiver, Jones, Easley, and Graham are going to be the top competitors. I think Chan Gailey wants a field stretcher there who can run clear-out routes and keep a safety occupied. Easley probably has the best natural makeup for the position. Jones has the most experience. Graham runs the best. The job will be determined on the practice field in training camp.
In an ideal scenario, Fitzpatrick will connect with the winner of this three-way camp battle for a deep shot or two early in the season, and it will instill fear in defenses. Everyone on the offense gets better when the defense is worried about vertical shots. Downfield plays are big-time difference-makers in the NFL.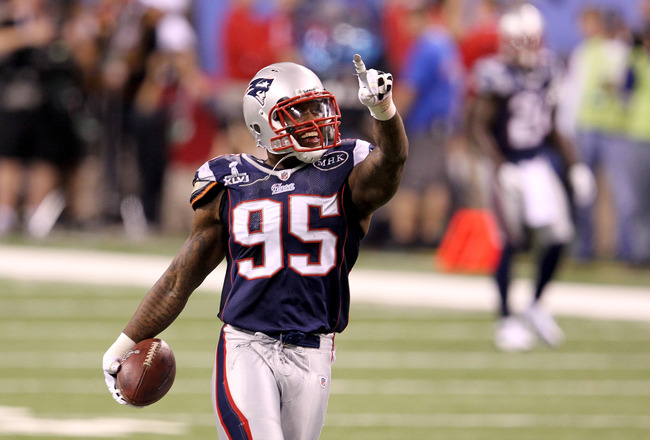 3. It's third and long and the Bills bring out their best pass rush DL.  Assuming both players are healthy, who do you bring in as RDE, Mark Anderson or Shawne Merriman?
Silva: I don't have any reason to believe Merriman has anything left. Maybe that changes in camp? But I'm not betting on it.
Anderson, easy.
4. Do you see the Bills using Vince Young as their version of Kordell "Slash" Stewart in Wildcat Packages? Something tells me opposing teams would respect the pass option a lot more than they currently do with Brad Smith.
Silva: No, I think Vince Young will be a clear-cut backup quarterback. I think he'll beat out Tyler Thigpen and go in the game if Fitzpatrick goes down. Smith is the Wildcat, gadget-type guy.
5. There are still a few notable FAs on the market.  Who is the one player available that you'd add to the Bills roster?
Silva: You'd think Marcus McNeill because of his experience and background with GM Buddy Nix, but it says a lot that Nix hasn't made that move already. My guess is McNeill is not 100 percent. He's had spine and back problems since Auburn, and it seems they've finally caught up to him in the NFL.
6. As of June 4th, how do you see each AFC East team finishing record wise?
Silva: I'd guess Patriots 13-3, Bills 9-7, Jets 7-9, Dolphins 5-11.
7. Do you believe that Mark Sanchez will lose his starting job to Tim Tebow at any point this season?
Silva: Yes. I think Tebow fits what the Jets want to do, too, schematically. They want to beat opponents into submission with the running game. They are not a passing team. Tebow is a legitimate, down-to-down running threat from under center. I think he will be starting by mid-season.
8. If the Dolphins had waited, do you believe they could have done better than two 3rd round picks for Brandon Marshall?
Silva: I don't know, but I think the Dolphins are a poorly run franchise. Their owner is a loose-lipped buffoon and it's no secret that their general manager is universally disliked inside the league.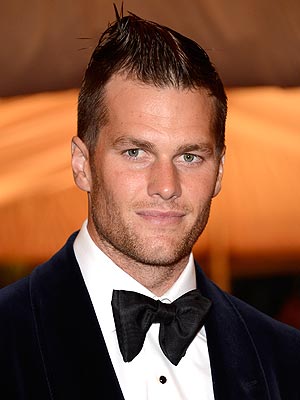 9. How many more seasons do you see Tom Brady playing at such a high-level?
Silva: I don't see any signs of decline, so I would guess 4-5 more years of top-five quarterback play. I   think he can keep going strong until he's 40.
10. Fill in the blanks.  With the first pick of the 2013 NFL Draft the _________________________ select ____________________.
Silva: Browns, Tyler Wilson.
11. With the trade deadline being pushed back two weeks, do you feel we'll see more deadline deals or will the NFL remain relatively stagnant in this regard?
Silva: I think we will definitely see more trades. The old deadline was scheduled much too early in the season. Teams are really still finding out about themselves into October. With the trade deadline pushed back to just after Week 8, teams will be able to more accurately evaluate their own strengths and weaknesses. And when you know about yourself, you know where you need help.
12. Predictions: Regular Season MVP, Super Bowl Matchup and Winner, Offensive and Defensive Rookie of the Year, Comeback Player of the Year
Silva: MVP: Cam Newton
Super Bowl: Packers vs. Steelers; Green Bay 38-34
OROY: Robert Griffin III
DROY: Nick Perry
CPOY: Peyton Manning
Once again, I'd like to thank Evan Silva for his time. #BillsMafia make sure you give him a follow on Twitter and check out all of his work on ProFootballTalk.com and Rotoworld.com.